Mall Screen Advertising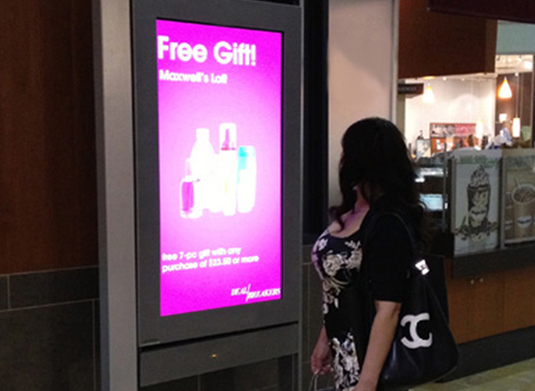 Mall screens are quickly becoming one of hottest new ways to promote your product, brand or service because consumers who visit malls are already in the shopping mindset and are ready to be engaged with exciting new opportunities.
With mall screens you can display different ads each week of your campaign and because mall screen locations are all connected to the Internet, you may also use a RSS Feed to display Real-Time information, such as the score of a baseball game, countdown clock to a TV show/movie release or live weather and traffic updates.
The following is general information on the cost of mall screen advertising, mall screen locations and how to advertise on mall screens. If you are ready to get specific information for your particular need, please fill out the form to the left or contact us for a free consultation.
Cost of Mall Screen Advertising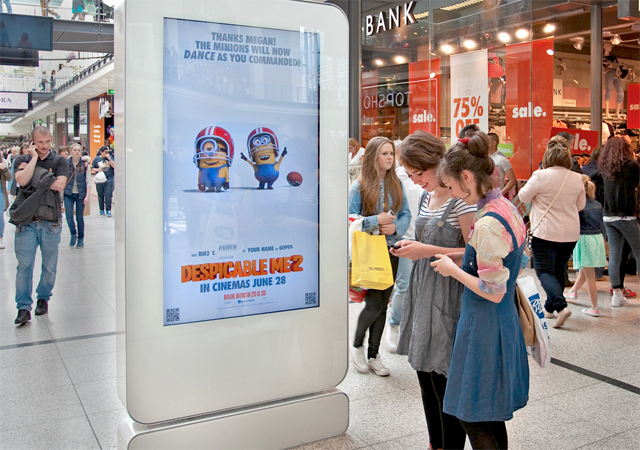 The cost of renting advertising space on a mall screen will vary greatly depending on factors such as location, time of year, demand from other advertisers and length of campaign. One mall screen location may cost a little as $1,500 a week or less while another may be priced at $6,000 a week or more.
The most common factors that influence the cost of a digital billboard advertising campaign are:
Location
The location of the mall screen is going to dictate how many people see your messaging, as some malls have much higher daily visitor counts than others.
For example, an ad being played inside a mall that averages 20,000 shoppers per day will cost more than an ad being played inside a mall that averages 3,000 shoppers per day. This makes sense, as more people provide more opportunities to make an impression.
Time of year
Mall screen rates are seasonal. You can obtain additional savings running your campaign during the months of January and February, but due to demand, rates traditionally increase in November and December.
Demand from other advertisers
As with anything, price goes up with demand. Naturally, the best performing mall screen locations will have high demand from advertisers who are already successfully using them. This means that price will be higher for these locations for new entrants.
Length of campaign
The length of your campaign on a mall screen will also have an impact on pricing. For example, if you would like to display a message for only a week, it may cost more than if you decide to display it for 3, 6 or 12 months. Booking time in advance can potentially result in lower rates as well.
Mall Screen Locations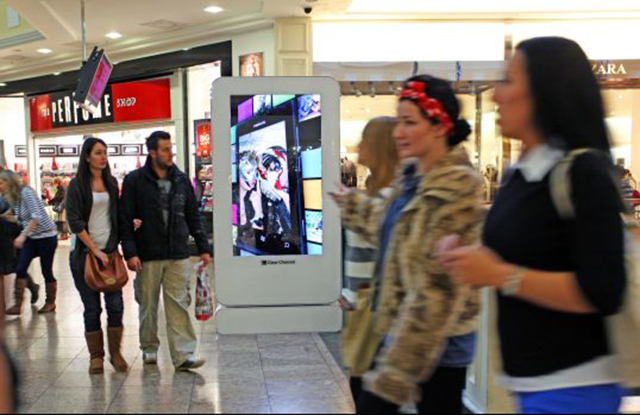 Location is a big factor in the price of mall screen advertising. Previously, there was no known reliable public database of every mall screen location, because most mall screens are individually owned and operated, and it would take a very long time to locate them all.
Thankfully, AdSemble has already done this for you.
Since 2008, AdSemble continues to identify where every mall screen exist and records this information in a Free searchable database, so you can easily find mall screen locations in your area, at absolutely no cost. Try it out by using the drop down at the top of this page and search for mall screen locations near you.
How to Advertise on Mall Screens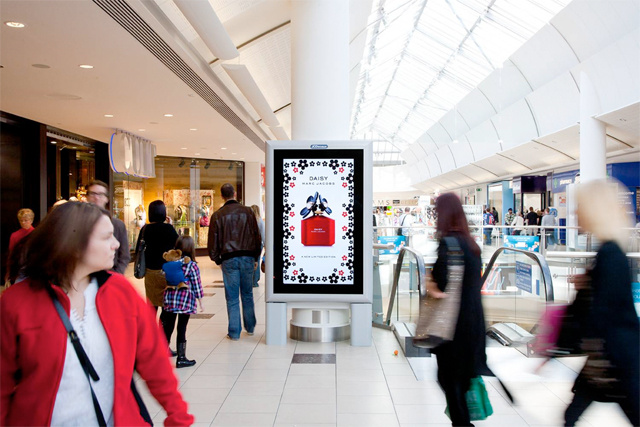 When deciding to rent mall screen advertising space, it is important to consider what your advertising goals are and how you can use the mall screen's full capabilities to accomplish these goals.
Also, depending on what your target demographic is, an AdSemble Marketing Consultant can help match you to the most effective and price efficient mall screen location possible.
Contact us today for a free consultation where one of our Marketing Consultants can also share with you secret tips and tricks on how to design your ad for optimal results.