Sports Jumbotron Advertising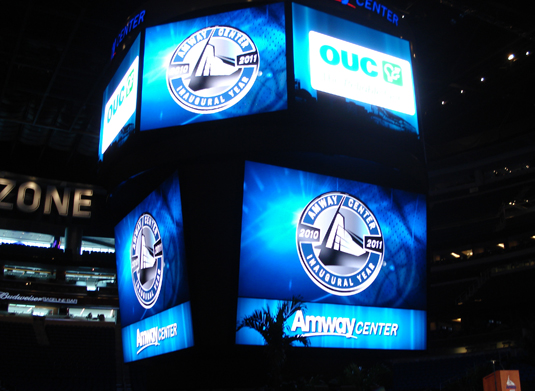 Sports jumbotrons are a major highlight of every sports stadium or arena because they feature instant replays, statistics and out of town scores.
With these huge screens you can appeal to fans by intertwining your advertising with a team's logo. A perfect example of this would be if "ABC paint store" sponsored a pre-game segment called, ABC Paint the Picture. The segment would show the keys to winning the game for the home team alongside ABC paint store's name and logo in the bottom corner. This gives fans an oppportunity to get drawn into the segment and at the same time see ABC paint store as someone who shares an interest in the team they support.
The following is general information on the cost of sports jumbotron advertisng, sports jumbotron locations and how to advertise on sports jumbotrons. If you are ready to get specific information for your particular need, please fill out the form to the left or contact us for a free consultation.