Programmatic DOOH Advertising
What is Programmatic Digital Out of Home (DOOH) Advertising?
Programmatic Digital Out of Home Advertising consists of technology that connects you to digital screens in various public places. You control where your ad is displayed by setting a budget, segmenting out Audience Profile(s) and creating geofences around zipcodes. Real-Time Bidding algorithms then deliver your advertising campaign across multiple digital out of home advertising screens in any given city, region, or entire country.
What Types of Digital Screen Venues Exist?
Here are examples of some of the digital screen venues that exist all over the country.
Electric vehicle charging stations
Rideshare LED top displays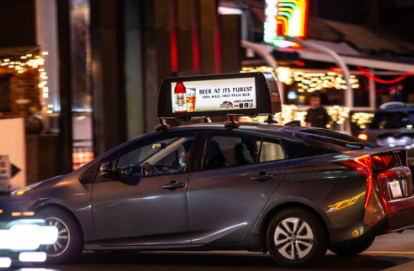 Gas Station pump digital screens
Elevator digital screens
Doctor office digital screens
Redbox movie rental digital screens
How Do I Access This Technology?
Programmatic Digital Out of Home Advertising can be accessed through special online platforms such as AdSemble Open Display™
Can I Control My Budget?
Yes. In fact, with AdSemble Open Display, you can start a Programmatic Digital Out of Home Advertising campaign for as little as $20/day! With AdSemble Open Display you are in the driver seat to create a targeted campaign that fits your budget.
How Do I Track ROI?
Utilizing third party data partners, including but not limited to mobile data, your programmatic digital out of home campaigns can be confirmed to be seen by the Audience Profiles you build. Additional tracking can take place by installing a tracking pixel provided to you by AdSemble on a specific landing page you create that connects to your programmatic digital out of home advertising campaigns.

What's the Most Efficient Way to Get Started?
AdSemble is proud to announce three simple annual programmatic advertising plans you can sign up for to supercharge your Marketing and Branding efforts year-round.
The plans consist of Bronze, Silver and Gold tiers, with the minimum committment being three (3) periods, or 12 weeks. Discounts may be periodically offered for commitments of 6 periods (24 weeks) or 13 periods (52 weeks).
Get Pricing Information on Programmatic OOH Advertising Plans